PKO BP Ekstraklasa: A draw against Podbeskidzie
13.02.2021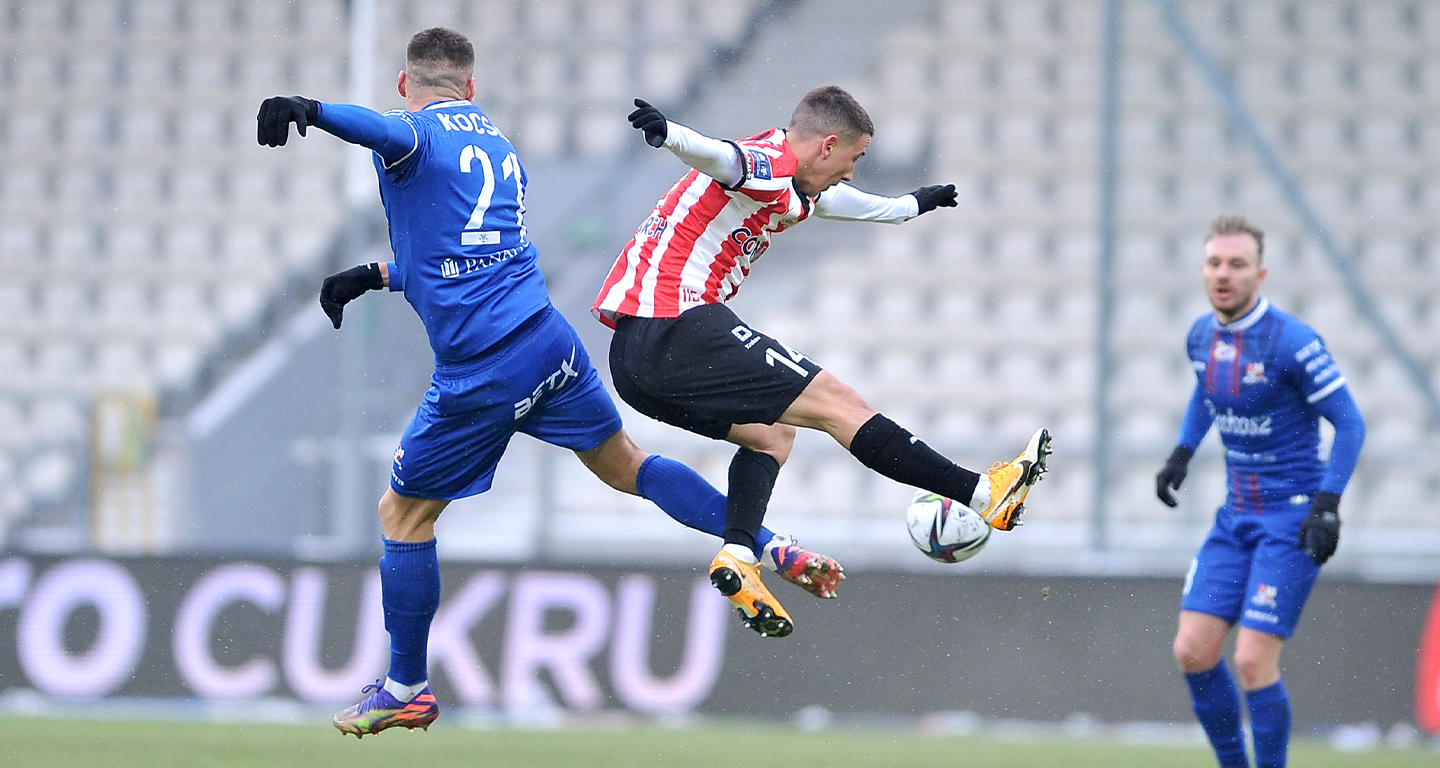 In the 17th round of league games we split points in a game against the league's newcomer - Podbeskidzie Bielsko-Biała. The goal for Pasy was scored by Pelle van Amersfoort.

PKO BP Ekstraklasa: Cracovia - Podbeskidzie Bielsko-Biała 1:1 (1:1)

Goals:

0:1 - Hora 26'

1:1 - van Amersfoort 42' (pen.)

Cracovia: Niemczycki - Râpă, Márquez, Szymonowicz, Zaucha (Thiago 33') - Hanca, Sadiković, van Amersfoort, Loshaj - Fiolić (Pik 72'), Rivaldo Jr (Piszczek 72')

Podbeskidzie: Peškovič - Mamić, Rundić, Janicki, Modelski - Kocsis, Rzuchowski, Hora (Danielak 70'), Roginić, Sitek (Frelek 58') - Wilson (Marzec 58')

Yellow cards: Rivaldo Jr, van Amersfoort - Roginić, Kocsis, Hora

Red cards: Kocsis (63', after a second yellow), Márquez (86', tactical foul - direct red card)

Referee: Jarosław Przybył (Kluczbork)

The match was played "behind closed doors" due to the anti-pandemic COVID-19 restrictions.