Fortuna Polish Cup: We're into the quarterfinals!
09.02.2021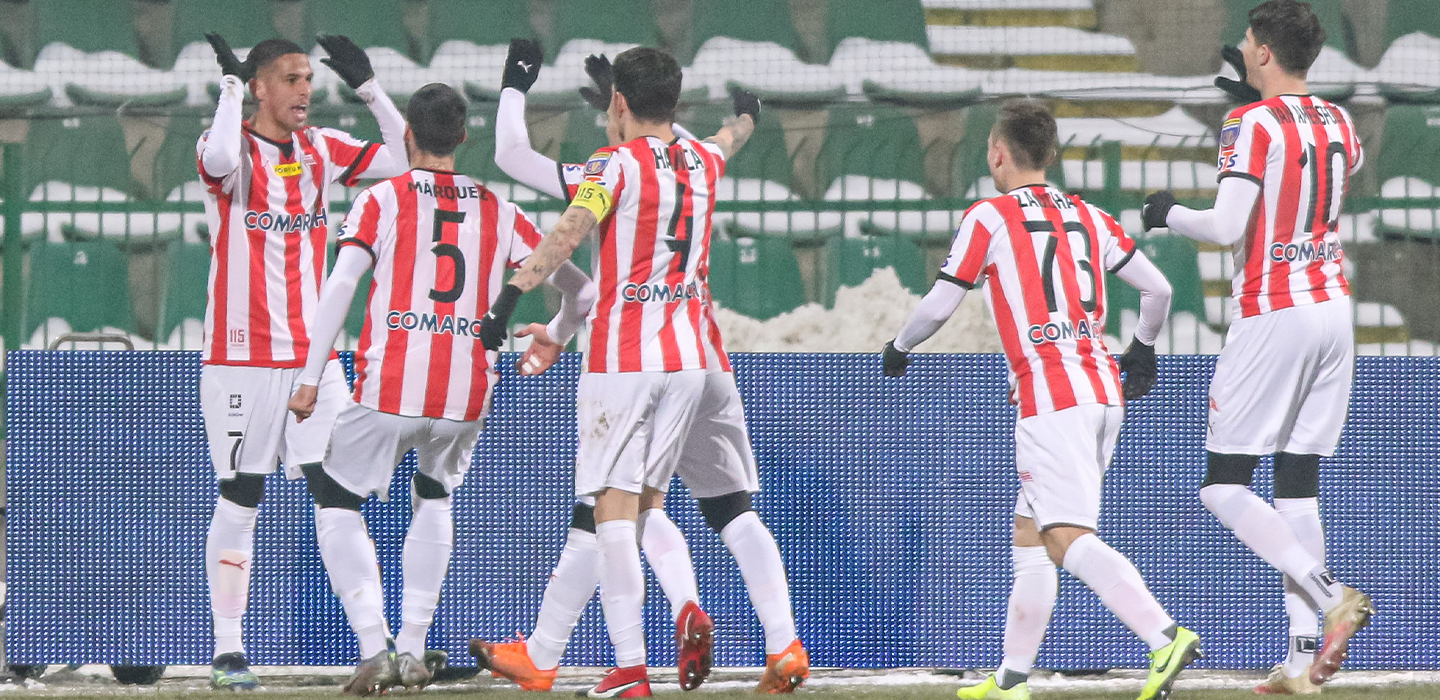 We're coming back from Grodzisk with a qualification to the Polish Cup's next round! The only goal of the match was scored by Rivaldo Junior.

Fortuna Puchar Polski, round od 16: Warta Poznań - Cracovia 0:1 (0:1)

Goal:

0:1 - Rivaldo Jr 12'

Warta: Lis - Grzesik, Kieliba, Ławniczak, Kiełb - Rybicki (Janicki 65'), Trałka (Czyżycki 65'), Kupczak, Żurawski (Sopoćko 74'), Jakóbowski (Jaroch 90') - Kuzimski

Cracovia: Niemczycki - Râpă, Szymonowicz, Márquez, Zaucha (Siplak 61'; Ferraresso 78') - Thiago (Fiolić 78'), Sadiković (Ziewiec 86'), Loshaj, van Amersfoort, Hanca (Pik 61') - Rivaldo Jr

Yellow cards: Jakóbowski, Żurawski - Pik

Referee: Zbigniew Dobrynin (Łódź).

The match was played "behind closed doors" due to the anti-pandemic COVID-19 restrictions.