Ivan Fiolić returns to Pasy!
16.09.2020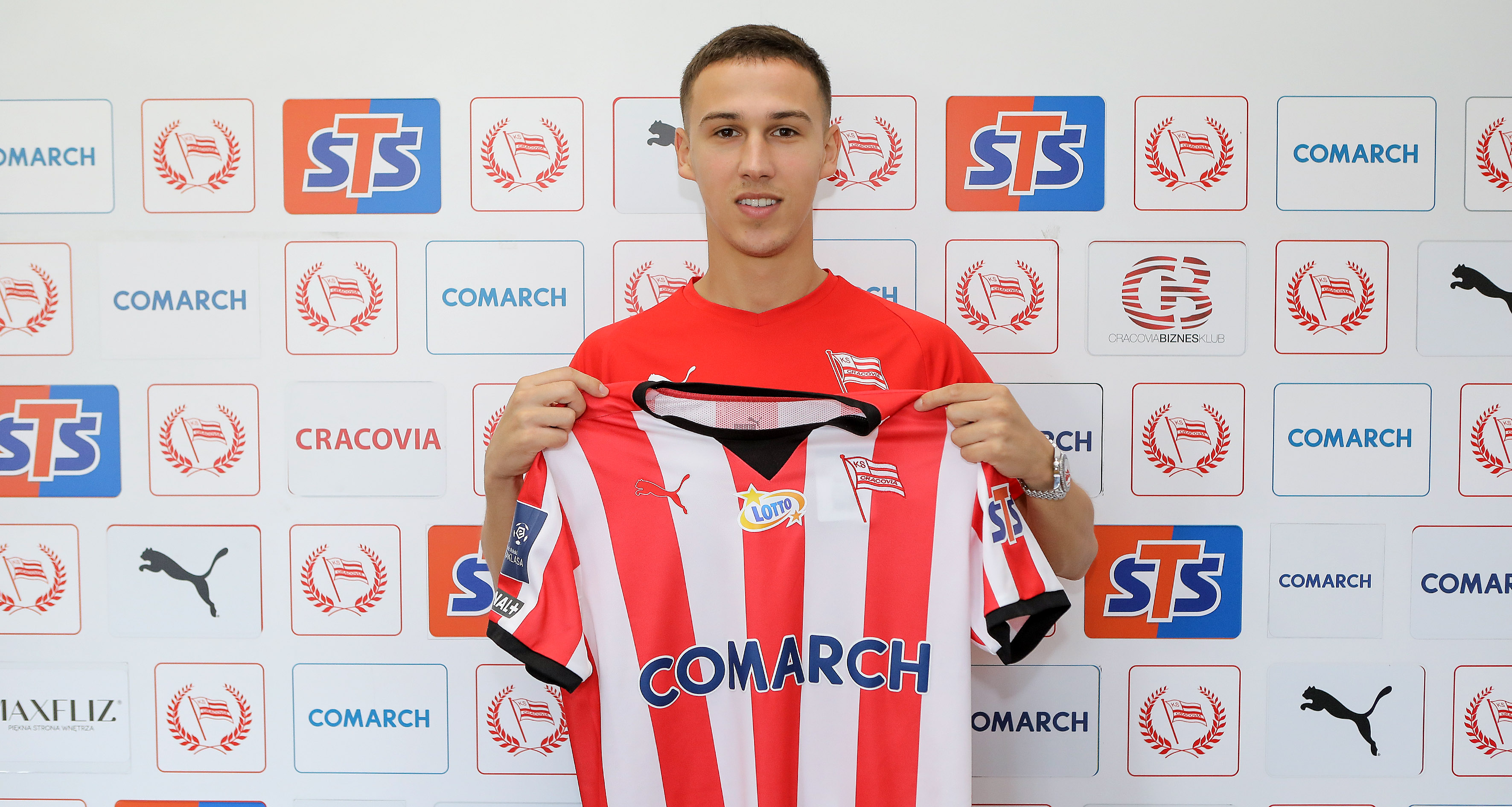 The loan of KRC Genk's Croatian player Ivan Fiolić has been extended until the end of the 2020/21 season. The contract includes a first option to buy for Pasy.

Ivan Fiolić was born on 29 April 1996 in Zagreb - and took his first football steps at the local club, famous for its excellent training of young people. He has worn Dinamo Zagreb's shirt at every level of the competition: from junior teams, through reserve, to the first team of a participant in the last season's edition of the Champions League. In the official games he has made his debut at the age of eighteen - and as time passed by, he was gaining more time on the pitch.

To secure his faster development, he was loaned for a year to the Dinamo's local rival - Lokomotiva NK. He gathered his first serious experience in the Croatian league in the colours of that team.

As a player of the last-year champion of Croatia, he also played four matches in the group phase of the Champions League 2016/17. He also regularly represented his country at junior national teams.

The talented Croatian footballer was followed by the Belgian Cup winner, the KRC Genk team. In his colours, Fiolić played matches in both the Jupiler Pro League and the National Cup. He has also played in the group and cup phase of the European League, then added the trophy of the Belgian league to his collection of titles (four Croatian championships and two national Cups).

Just before moving to the Pasy, he has spent six months on loan in one of the strongest clubs in Cyprus. As an AEK Larnaka player, he has played 13 games, scoring three goals and making two key passes.

In the striped colours of Cracovia, during the extended spring round 2019/20 he appeared on the pitch sixteen times in all games. In most of these meetings Coach Michał Probierz appointed him to the starting eleven. During the historic final of the Polish Cup in Lublin, he spent almost a full 120 minutes on the pitch, going down just one minute before the last whistle.

Today, Ivan returns here to complete, as he himself declares, what he started last season. The Croatian midfielder will again play in the colours of the oldest sports club in Poland, wearing number 14 on his back. Welcome back again, we wish you many great games!