Konoplyanka is the new player of Cracovia!
11.02.2022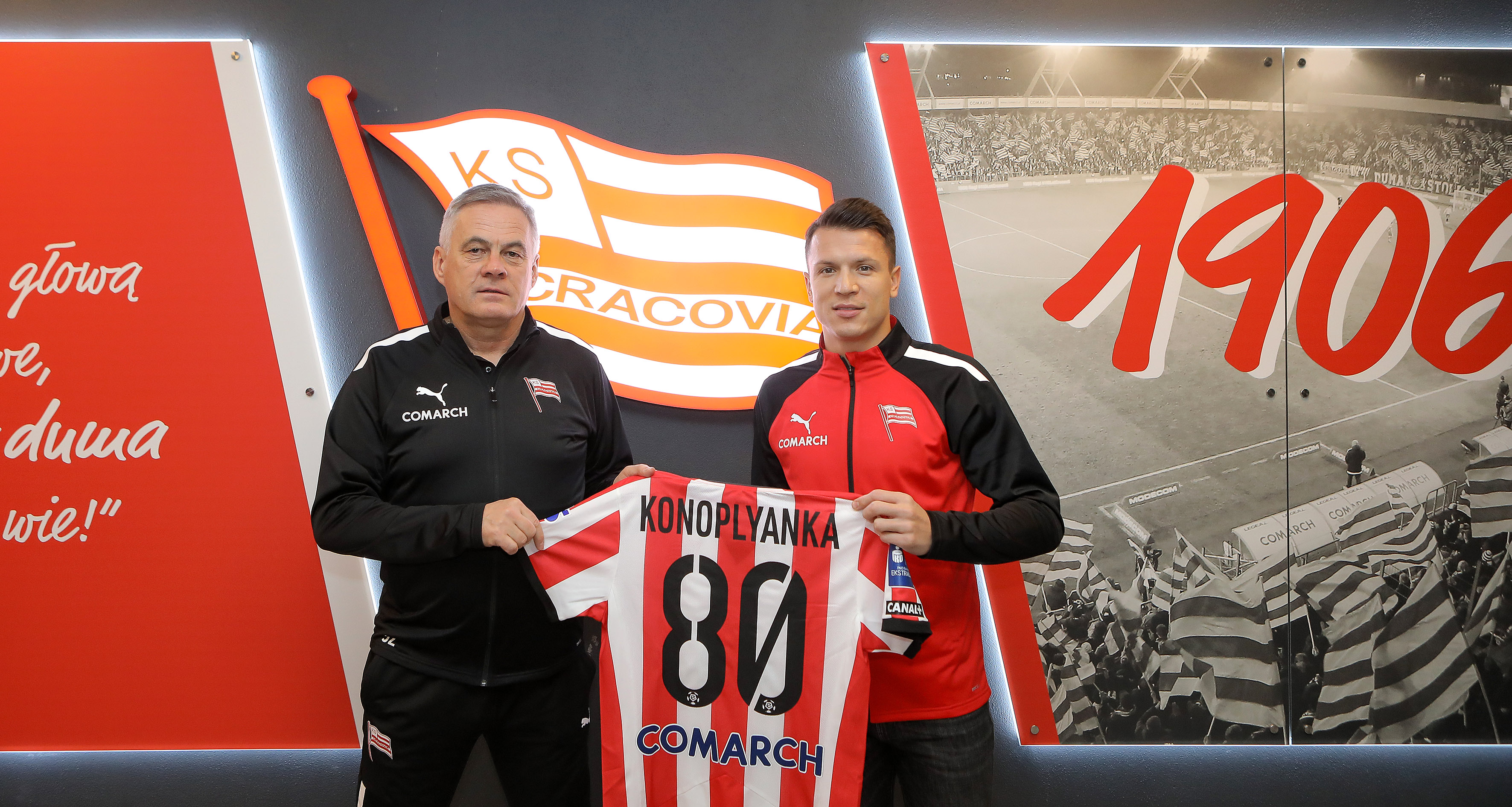 Is that a transfer of the year in PKO BP Ekstraklasa!? We bet it is! Yewhen Konoplyanka has signed a contract with the Oldest football Club in Poland! 
Jewhen is a former player of the clubs such as Schalke 04 or Sevilla. A home-grown of FK Dnipro during his time in Spain has won the Europa League and scored a goal in the final of the European SuperCup. He also played 86-times for the national team of Ukraine. Our club's television has made an interview with the Ukrainian just after he signed his 1,5-year contract with Pasy.