PKO BP Ekstraklasa: One-goal victory against Piast
17.10.2020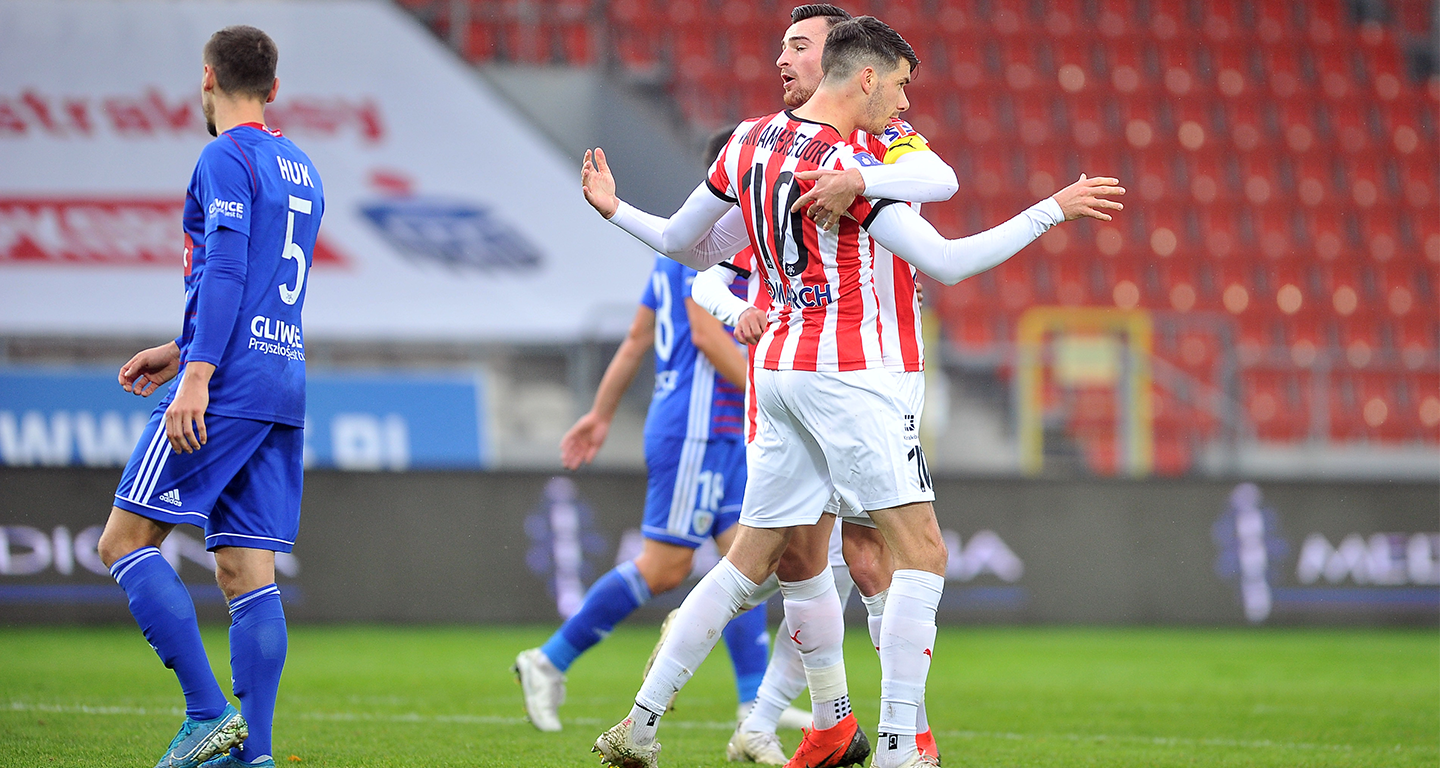 Three points stay in Kraków as we end the clash against Piast with a one-goal victory. Pelle van Amersfoort scored a decisive one via penalty shot.

PKO BP Ekstraklasa: Cracovia - Piast Gliwice 1:0 (1:0)

Goal:

1:0 - van Amersfoort 25' (pen.)

Cracovia: Niemczycki - Râpă, Iván Márquez, Rodin, Zaucha (Ferraresso 89') - Fiolić, Sadiković (Szymonowicz 76'), Dimun, van Amersfoort, Álvarez (Vestenický 55') - Rivaldo Jr (Piszczek 75')

Piast: Plach - Rymaniak (Mokwa 68'), Huk, Czerwiński, Kirkeskov - Pyrka (Rakowiecki 85'), Sokołowski (Lipski 68'), Jodłowiec, Milewski - Żyro (Świerczok 74'), Alves (Chrapek 75')

Booked: Râpă, Sadiković, Zaucha, Van Amersfoort, Fiolić - Żyro, Huk, Lipski, Świerczok

Referee: Paweł Raczkowski (Warszawa)

The match was played "behind closed doors" due to the anti-pandemic COVID-19 restrictions.