Świt Skolwin is our rival in the Polish Cup's round of 16
11.09.2020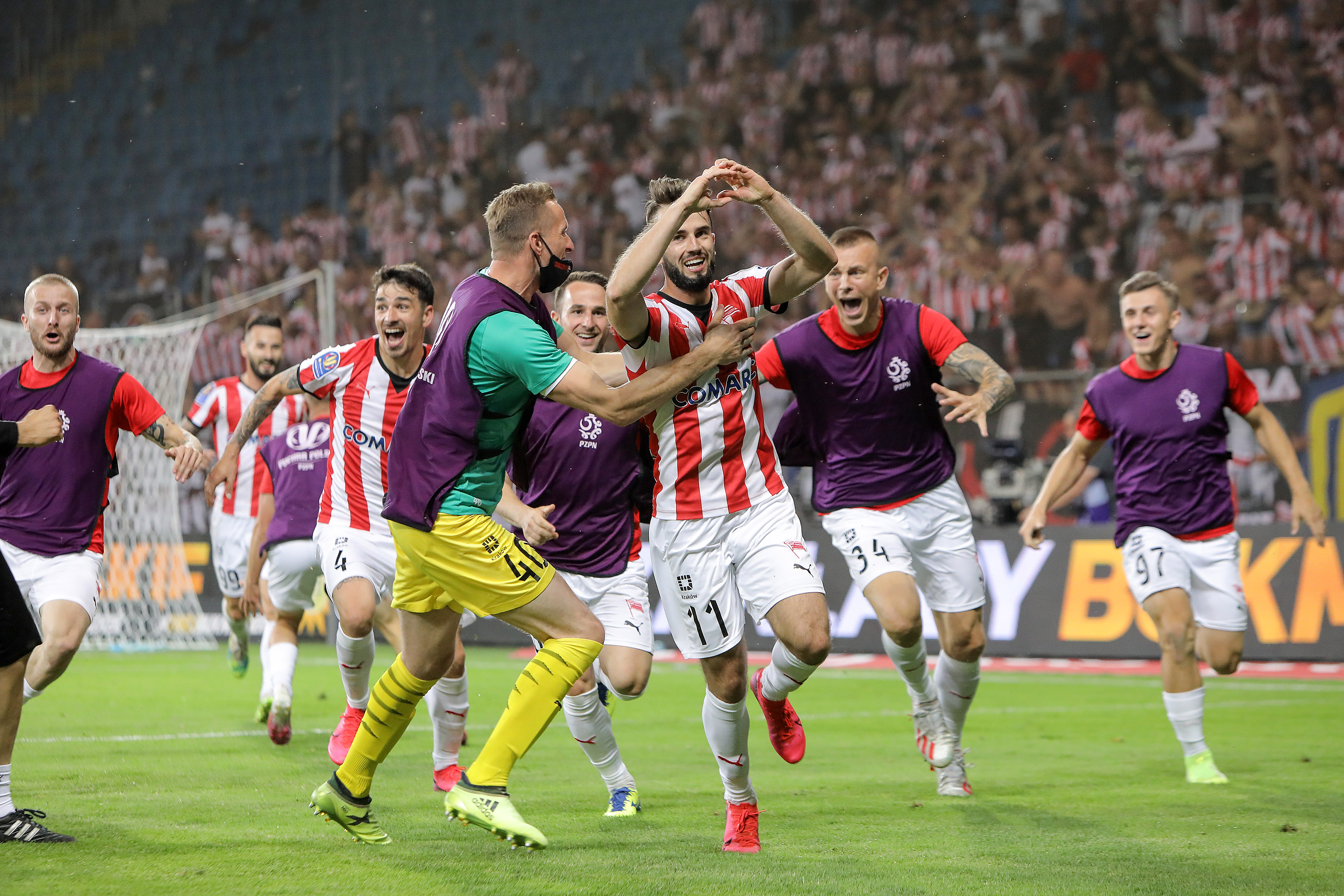 Świt Skolwin, the team from the fourth Polish league division, became our rival in the 1/16 final of the Fortuna Polish Cup. The match will be played between 29th and 31st October at the rival's stadium, the Skolwin Sports Facility.

Pasy's closest cup rivals are the team from the West Pomeranian town of Skolwin, which administratively became part of Szczecin in the 20th century. The local team since then functions under the name of both Świt Skolwin and Świt Szczecin. However, we are talking about one team, currently performing at III liga, group I.

The team from Skolwin has never been at a higher level than today, but he achieved some successes on a local scale. The Świt team is, among other things, a two-time winner of the Polish Cup at the level of Zachodniopomorskie Voivodeship. Our next rival did this in the seasons 2015/16 and 2019/20.

They have reached the round of 16 after winning against the Lechia Zielona Góra. The team from Skolwin defeated players from Lubuskie highly, winning in Zielona Góra by 4:1. The goals for our next rivals were scored by Shuma Nagamatsu, Patryk Bil, Krzysztof Filipowicz and Jakub Babij (own goal).

The Skolwinians had some very good moments in recent years, in which after a series of promotions they reached the level of III liga. Świt is also getting closer and closer to the central level. During previous season, interrupted by the coronavirus pandemic, Świt's team ended on third place in their league group, six points behind the promoted team of KKS Kalisz.

After six played games of the 2020/21 season, Świt Skolwin are on the fourth place in the table, losing five points to the leading team of Polonia Środa Wielkopolska.

The Skolwin Sports Facility is a stadium located in the northern part of Szczecin. Our rivals' stadium has a maximum capacity of 2000 fans, including the 667 on seated places.

The exact date of the meeting will be set up soon.